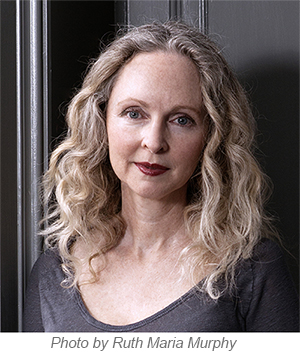 Fiona McPhillips is a journalist and author of two nonfiction books. Her prose has been published in The Manchester Review, Barren, Hobart and elsewhere and her poetry has appeared in Atrium, Headstuff and The Galway Review. Her debut novel, Underwater, was runner-up for the 2021 CWA Debut Dagger Award. She is also the recipient of a 2021 Arts Council literature bursary.
She started her writing life in music, then jumped to sport.  Then children came, and with them a freelance career, and she wrote features for The Irish Times, The Irish Independent, The Herald, The Huffington post and other publications. She'd always talked about writing a novel… one day. In 2019, it was time to piss or get off the pot and she did an MA in Creative Writing at DCU, graduating with first class honours.
She is a reader for the wonderful Forge literary magazine and a screenwriter – her screenplay Windmills was a finalist at the 2020 New Renaissance Film Festival in London and the Waterford Film Festival.
Fiona is represented by Rachel Neely at Mushens Entertainment.